ANK - Bildraum Studio | Eröffnung Sa 16.06.2018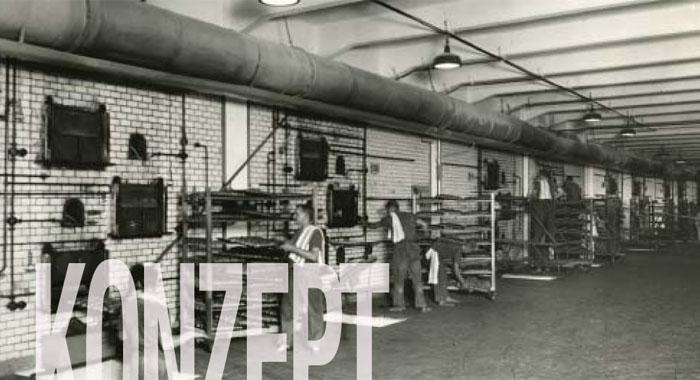 Wien 10 I Brotfabrik - opening of the Bildraum Studios. A new space for artists is going to be opened on Saturday 16th of June 2018 6p.m.
Our concept based on the extension of the museum interior to the floating outside space. The linking of that is noticeable, the spreading of the `Bildraum´ to the terrace is possible. The design of the open and urban space invites passersby to pause and to watch. We handle the existing industrial form with care. Subtle colours give room to the art. The supporting rooms are perfect built-in and hidden in alcoves and wall coverings.
The Bildraum Studio on the area of the Brotfabrik activates the cultural life on site. The multifunctional studio with its 170 sqm and has full support. It is located un the middle of the Brotfabrik and is assigned to national and international artists - artists in residence. Exhibitions, dialogs and living are possible.