This Is Not a Hotel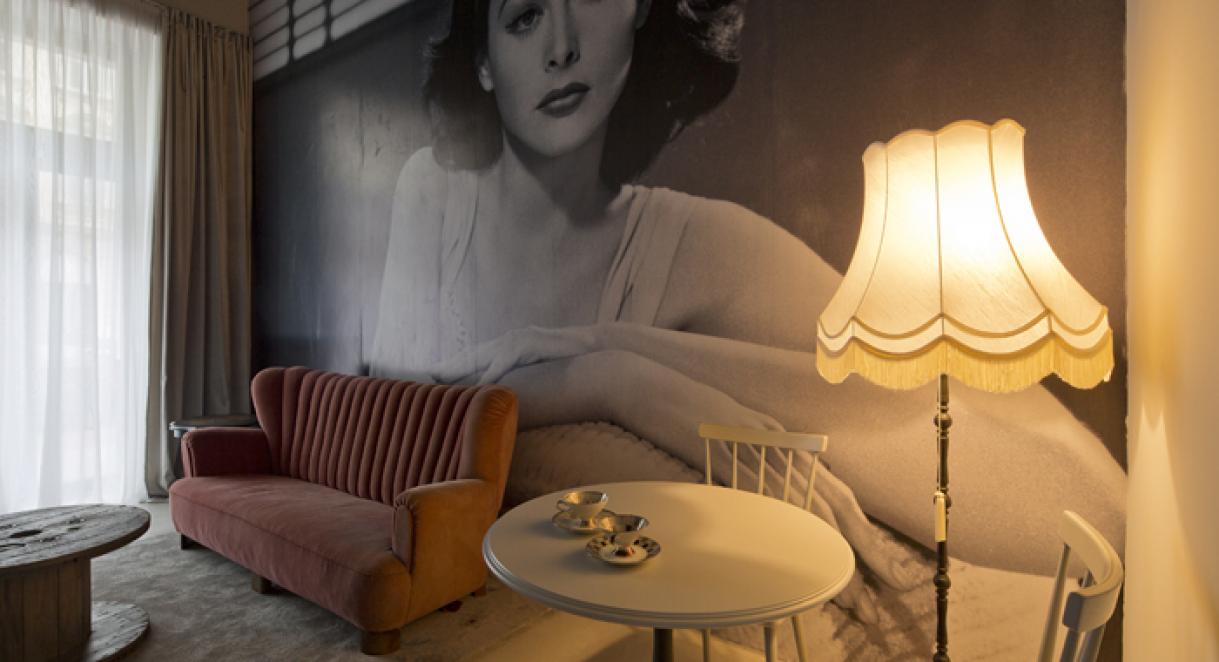 A careful search was made for old pieces of furniture, which were then examined in terms of their potential usefulness and placed in a new context. The new hotel, which first opened its doors in 2014, has only three apartments. They reveal a uniform design concept and yet are clearly very different to each other. The motto is authentic living; a stay in Vienna becomes a special experience, starting with the kind of accommodation.
The location in Vienna's 2nd District is well served by the public transportation system, guests can enter their suite – the Inventor's Shop, the Pomp Shop or the Hunter's Shop – directly from the street, as each has its own entrance. The use of the word "shop" in the names of the apartments refers to the original use of these rooms: the ground floor of this building that dates from 1904 was once occupied by MIAG – Milch und Agrarwirtschaft and its activities brought life into the district. The new use as a hotel gives the ground floor spaces back something of their original role, allowing them to function as a dynamic, semi-public zone in this urban setting.
The main colour concept for this boutique hotel – black and white – links the different suites to create a single entity. The personal character of each unit is underscored by the carefully chosen furniture that consists entirely of older pieces. Every single piece was selected as the result of intensive research work, adapted and renovated. This up-cycling process provided a new use for products that were no longer needed. The bathrooms – which are in black – are separated from the bedroom area by a renovated industrial glazing element; the same kind of element is also used in the "cafe", where it separates the kitchen from the eating area. The existing resources of the old building fabric are presented in a new light: the surfaces were stripped of old layers of paint and are now, for the most part, in a pure state. There is, for example, an exposed brick wall at one place and at another a wall that has been stripped down and now shows traces of paintworkfrom the Jugendstil era.