WALT - Ethouse Award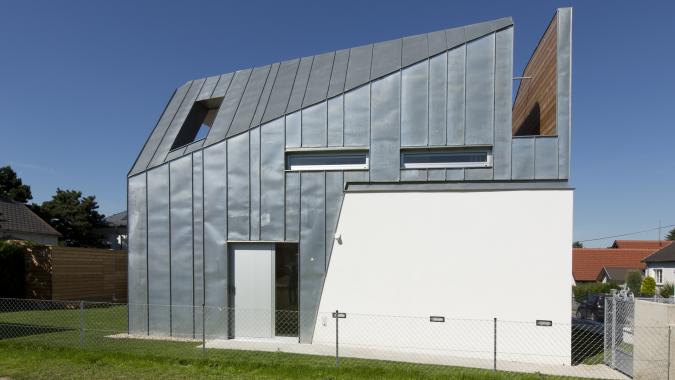 Due to the small plot and the strict building regulations it was not possible to enlarge the area of the building. The living area got reorganized and was generously opened towards the garden. The exterior space can be experienced like a continuation of the living room.
The remaining structure got rehabilitated and kept in its original image. In contrast a new roof-landscape was built. The steel structure got shape by transforming the spacial requirements and administration regulations as well as by reacting to the surrounding.
The folding form generated a continuation of interior and exterior space and contains a master bedroom, a living area and a bath-room with an outdoor area. Today it presents a closed façade to the street by providing panoramic views to the neighbouring vineyards and the Vienna Woods.